South East Melbourne Tattoo Artists
Planning on getting a new tattoo, regardless of whether it's a tiny tattoo or a full back piece, your choice of design and artist can make or break the final result.
Our studios located in Wantirna South (Sth East suburb) Melbourne, has some of Melbourne's most renowned tattoo artists, and we're proud to say that they work for Designer Ink Tattoos. Our tattoo artists specialise in various styles such as portraits, realism, black and grey, tribal, traditional Japanese and more. Check out some of our tattoo works.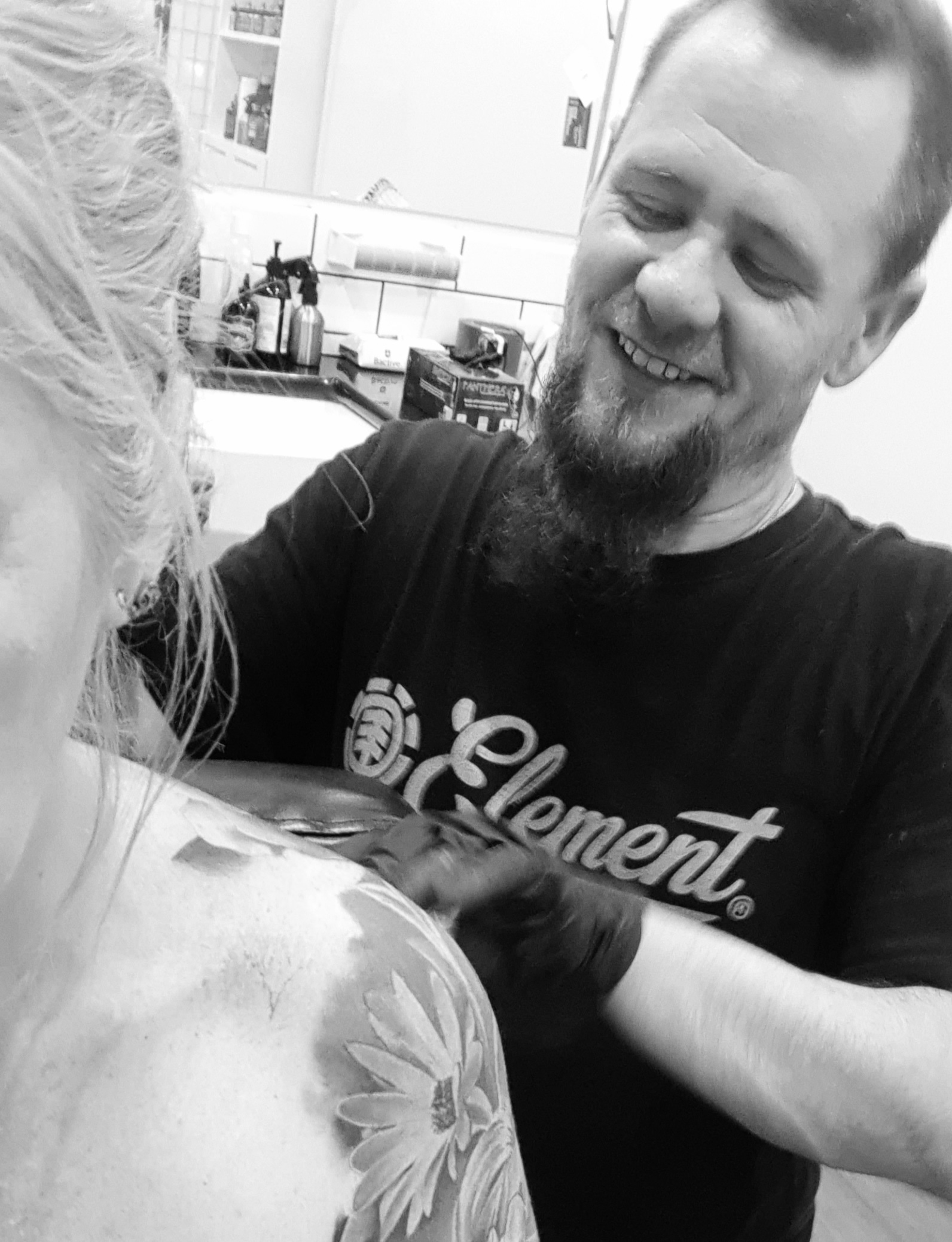 Craig is the owner and also a tattoo artist for Designer Ink. Prior to opening his own tattoo studio Craig worked for a number of studios in the South East suburbs of Melbourne, and in September 2013 Craig opened the doors to Designer Ink for the first time.
Craig is known for his realism tattoos in Melbourne, check out some of his work on his Instagram account.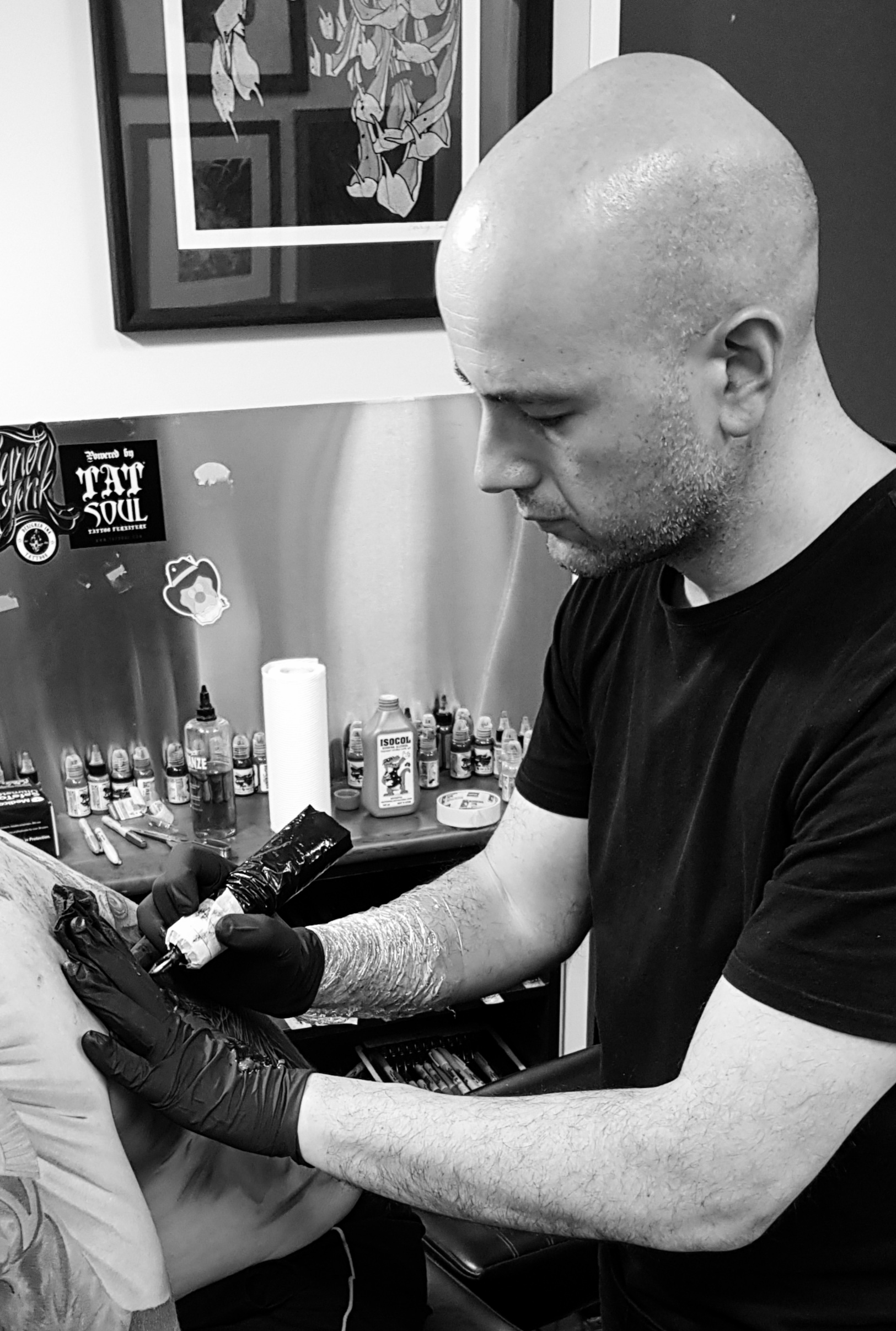 Kosta is an extremely talented airbrush artist who has successfully transferred his skills to tattooing for Designer Ink Tattoos. You can check out some of his work on his Instagram account.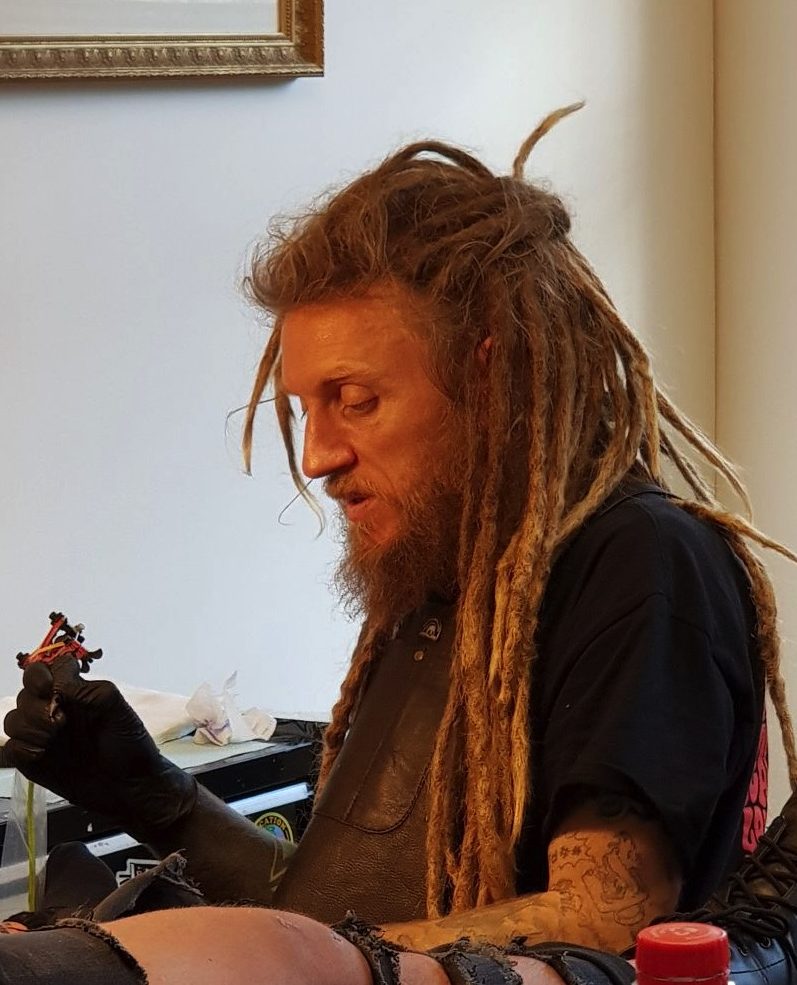 Stue is an accomplished talented tattooist with many years of experience, Stue has a wide variety of styles and no design is too large or small, please check out some of his work on his Instagram account.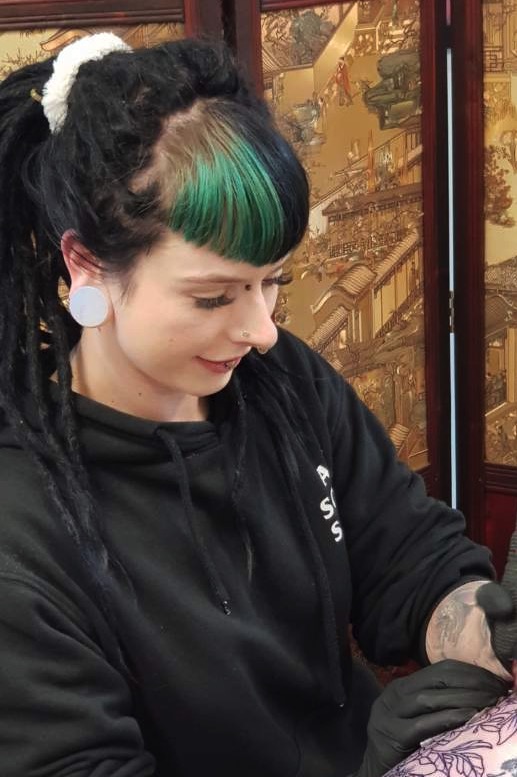 Mel is a very talented female tattoo artist working for Designer Ink Tattoos, Mel has a great rapport with all of her clientele and pushes out some of the best tattoos in Melbourne. See some of her work on Instagram.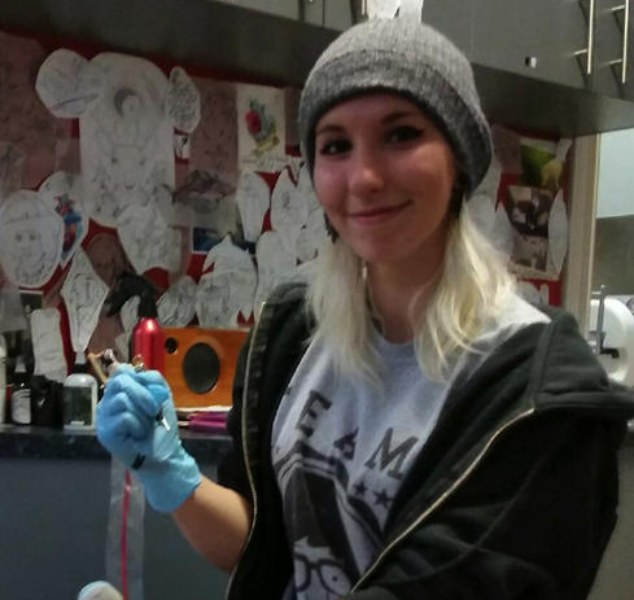 Rachael is only available by appointment. So if you would like to get inked by Rachael herself, please schedule an appointment. To see some of her works, follow her Instagram account.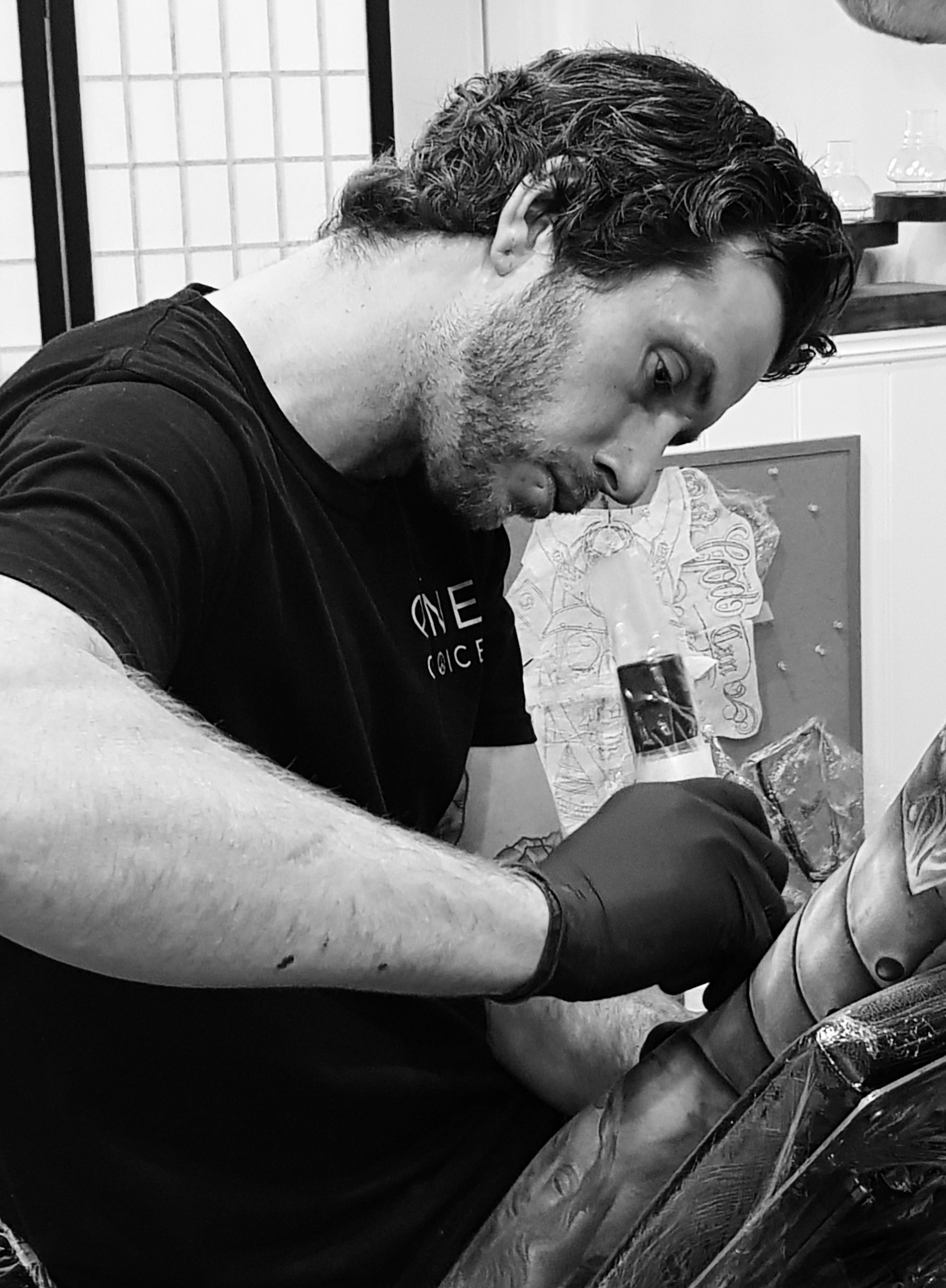 Tom recently joined the Designer Ink Tattoos crew and has managed to quickly establish himself as an expert realism tattoo artist in the local scene. Check out some of his tattoos on his Instagram account.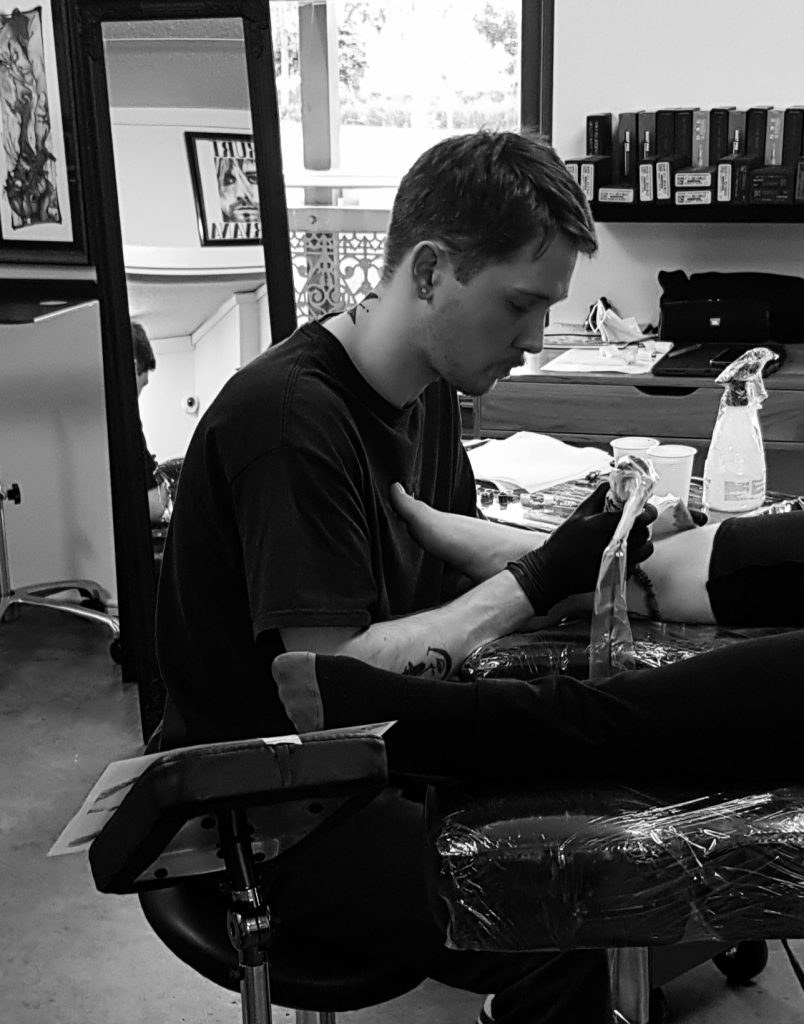 Tim joined the Designer Ink team earlier this year and unfortunately has been in and out of lockdowns ever since, once we're back up and running we'll provide an updated profile, in the meantime please check out Tim's work on Instagram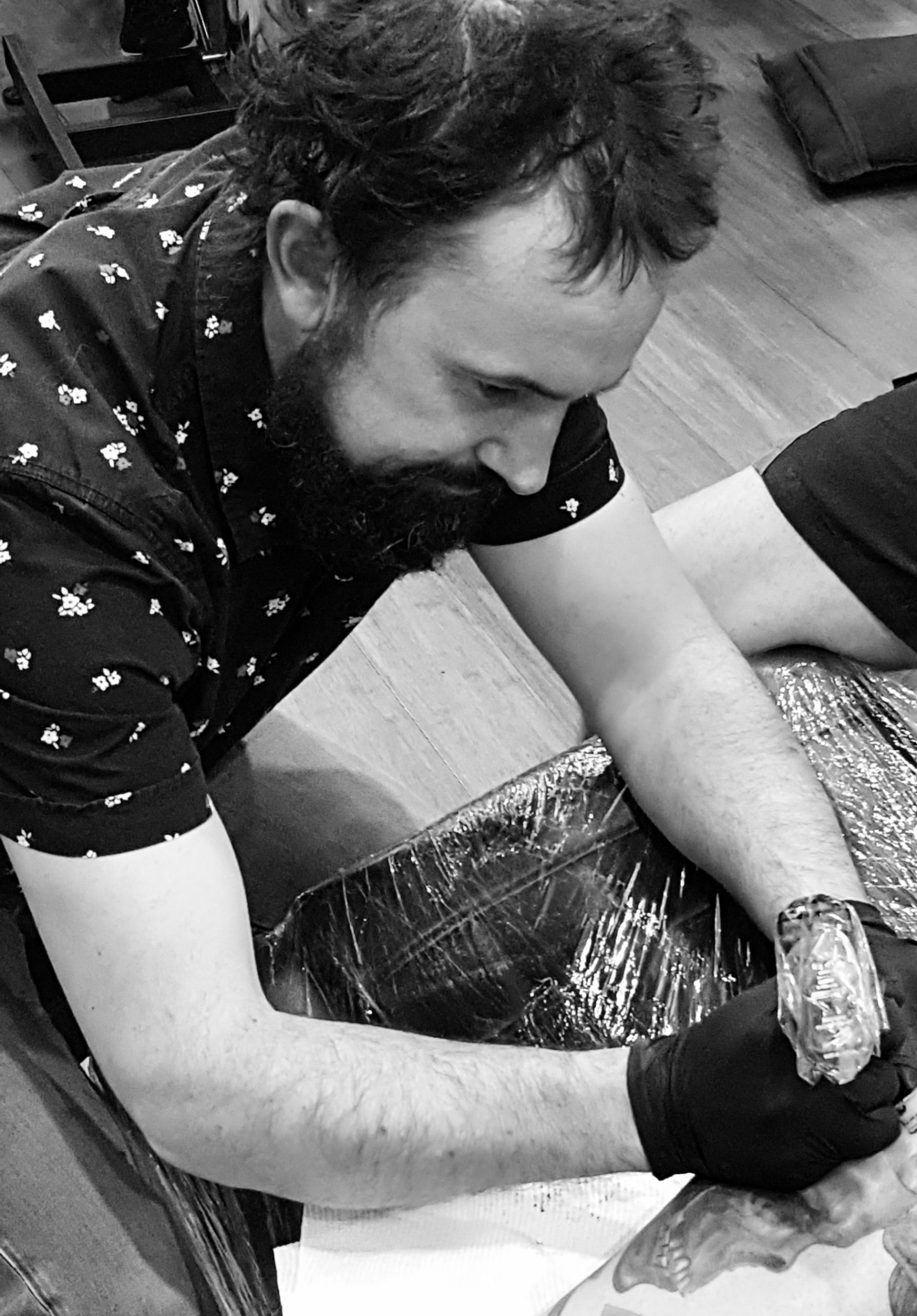 Andrew might be considered an apprentice in the tattoo industry because of the amount of time he has spent, but he is an equally talented artist just like other ink artists in the city. Check out some of his previous works on Instagram.