Beginner's Guide: What to Ask Your Melbourne Tattoo Artists
Having a piece of art permanently inked onto your skin can be one of the most meaningful things you can do for yourself. The keyword there is 'permanent' — you get a tattoo with the intention of having something beautiful stay with you forever, something that instantly pulls you together every time you glance upon it. It's only right, then that you should prepare as hard as you can before you get a tattoo, especially if this would be your first time.
You'll find plenty of information online and you can also ask friends who have tattoos about what the process is like, but the best people to interact with at this stage are the artists themselves. You should definitely pick the artist whom you're most comfortable with or whose work best matches what you have in mind.
What questions should you be asking Melbourne tattoo artists? Before you sit down for a session at a tattoo studio in Melbourne, read this beginner's guide.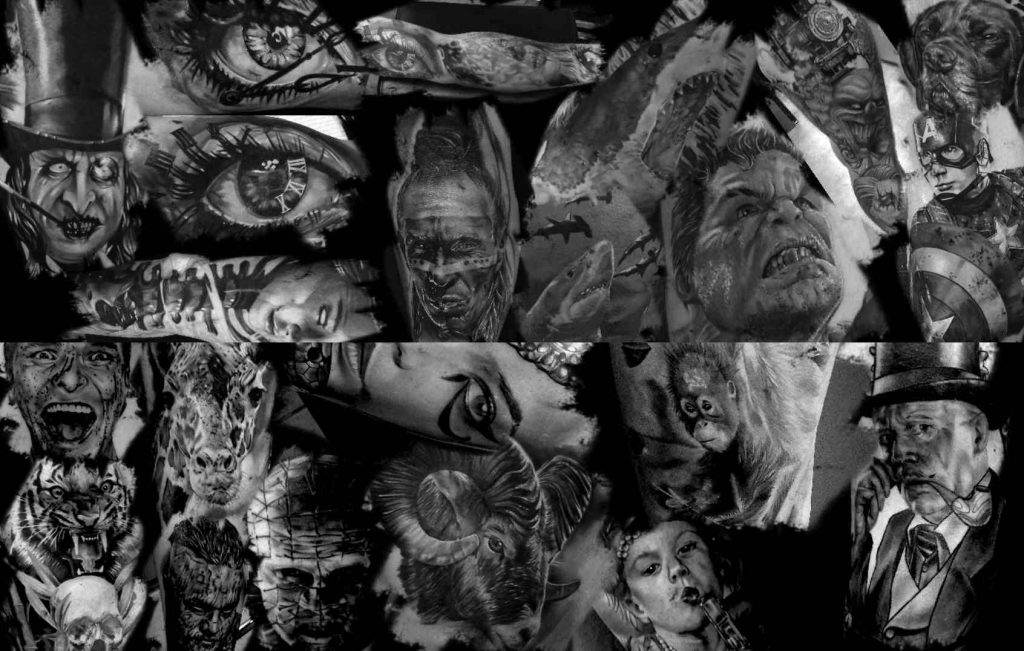 What does the artist specialise in?
There are so many tattoo styles and designs, and even within these subsets of styles and designs, each of the Melbourne tattoo artists expresses their artistry in their own unique way. It is important for you to choose the tattoo style that best suits your preferences or your own unique personality. The popular ones are:
Realism
An artist who specialises in realism will recreate an image that looks as it would in real life or in high-quality photos. They employ techniques in shading and colouring to achieve this effect.
Minimalism
Minimalist tattoos are all about geometric designs: sharp black lines with little or no colour. Minimalist tattoos are often small and simple yet symbolic. A popular minimalist style called line art expresses images or symbols only in a few gracefully drawn lines.
Traditional Japanese
Inspired by Japanese artwork, Traditional Japanese tattoos are characterised by precise lines, minimal shading, bold colours, and of course, Japanese symbolisms.
American traditional
American traditional or Old School style is expressed in bold black outlines and a limited color palette (yellow, red, green, black, and purple).
Neo-traditional
The Neo-traditional style takes after its parent, American traditional, and puts its own modern spin on it. The Neo-traditional has a broader colour palette and borrows a bit from realism in terms of shading and colouring.
Make sure to ask your artist what their style is and view their gallery on their social media or on their websites.
How often does the artist work?
When it comes to choosing a tattoo artist, you may find that choosing someone who has a solid track record among Melbourne tattoo artists is the best option. However, it's not really a requirement. If you feel more comfortable getting inked by someone with experience, go for it. But there are also those who are about a few years in as tattoo artists but whose work is impressive.
Regardless of how long the artist has been working, the more important question is, How much work have they done in the time that they've been working? Tattooing, just like any other art form, requires the artists to constantly practice their craft. Do they work full-time at a tattoo studio in Melbourne? Do they dabble in other forms of art outside of tattooing? Get to know an artist better before booking them.
How can the artist interpret the design you have in mind?
Yes, feel free to show an artist photos that serve as your design inspiration, but you definitely do not want to ask for an exact copy of other tattoos. Tattoo artists are artists, meaning their trade involves creating a design that meets your preferences but also expresses their own creativity.
Your best option is to schedule a meeting or a consultation first. Show them an inspo board and explain to them what the meaning of your tattoo would be. Don't be afraid to bare your soul with a tattoo artist. The more they know about you and the story behind your tattoo, the better and more personal your tattoo will be.
But if you don't exactly have a personal story in mind that you want expressed as a tattoo (it's best if you would!), you can view the artist's existing designs and choose from there. You can also have them change up a few details here and there to make the design unique to you.
How much do they charge?
A tattoo's cost in Melbourne is affected by the following factors: the artist's skill level and/or experience, complexity of the design, and the time it takes to complete the work. Make sure your first tattoo is within your budget range.
But even though you can afford a bigger or more complex tattoo, most tattoo-havers would advise against starting big and grand. Having tattoos is meant to be a journey, so it's best that you 'baptise' your skin with something simple and meaningful.
Also, don't try and haggle a tattoo's cost at Melbourne studios or elsewhere. That's widely frowned upon in the community, and tattoo artists wish more clients knew that.
Ask anything: feel free to sit down and consult with them
Ultimately, getting your first tattoo is about you. It's all about your experience with your own skin and body. So, whatever questions you might have (no matter how silly they may sound in your head), don't be afraid to ask. Melbourne tattoo artists are very generous with their knowledge. Everything from design and colour to how much a tattoo would cost in Melbourne to pain levels and aftercare – make sure you've got all bases covered before you sit in that chair.
Talk it over with your friends, too, and collect as much advice as you can. You may also message Melbourne tattoo artists' former clients to ask about the artist's work and their experience with the artist before you make your choice.
Get inked at Designer Ink Studios today
Ready to take the leap? Have your first tattoo done at Designer Ink Studios. Our team is made up of some of the best Melbourne tattoo artists working in the industry today. Enquire or schedule an appointment by calling us at 03 8806 4192 or emailing us at ironbear77@gmail.com. Our tattoo studio in Melbourne is located at Unit 2, 426 Burwood Highway, Wantirna South, Victoria.